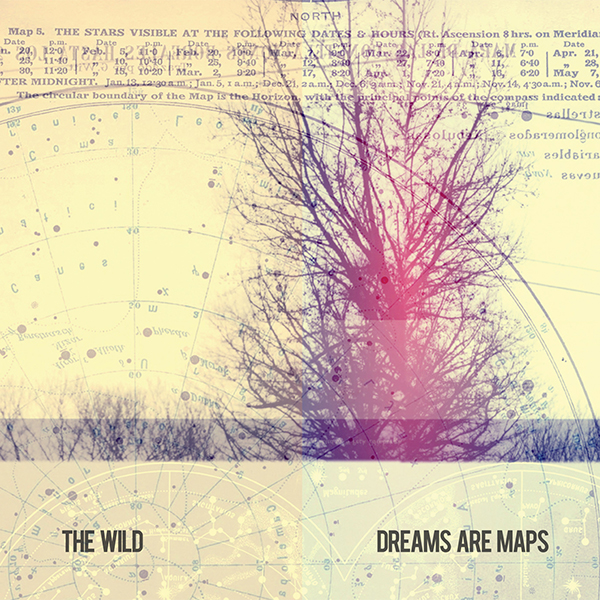 Asian Man Records – Release Date: 5/21/13
The Wild play an earnest brand of folk punk that emphasizes personal storytelling with political undertones. They utilize a male/female vocal approach, along with instruments like banjo and harmonica, to create a truly distinctive sound. Over the past couple of years the band has toured extensively, honing their craft and drawing inspiration from new places, and the end result is arguably their best material yet. Dreams Are Maps was produced by Laura Jane Grace of Against Me! and she did a great job of capturing the spirit of each song, as well as the overall mood of the album. The record opens with "There's a Darkness," which somewhat serves as The Wild's call to arms. It encapsulates all of the band's strengths and talks about maturing and isolation, but still ends on a positive note. "New Bedford" is a compelling tale of illegal immigration and the need for immediate reform. It's almost as if the song's music was especially composed around its lyrics, with the instruments exercising patience and taking turns, thereby allowing for the message to really hit home. Without a doubt, it's one of the album's most unforgettable tracks. While The Wild's sound is mostly entrenched in folk, they also allow for their punk side to breakthrough on several of the record's entries. "Riverside" and "Cut from the Cloth" both feature hurried tempos and shout-along choruses, with the latter clocking in at barely over one minute. On Dreams Are Maps, The Wild sound confident, grown-up and ready for a broader audience. Check out the song "New Bedford" below and familiarize yourself with one of the most promising acts on Asian Man's roster.
Audio clip: Adobe Flash Player (version 9 or above) is required to play this audio clip. Download the latest version here. You also need to have JavaScript enabled in your browser.

On May 28th, The Brokedowns and Vacation Bible School will release a split 7" via It's Alive Records. Each band recorded three new songs with Joe Gac in Elgin, IL, and all songs were mastered by Dave Williams, (of the band Crusades). Check out an exclusive stream of the entire record below.
[ti_audio name="Brokedowns / Vacation Bible School" width="600″ height="110″]