here
. Bad Religion's latest album,
True North
, came out in 2013 on Epitaph and they recently announced plans to begin recording a new full-length this fall.

Next Monday and Tuesday, Bad Religion will bring their "Battle of the Centuries" tour to the Metro. On the first night they'll play songs from 1980 to 2000, while the second night will feature songs from the last 15 years. Monday's show is sold out, though tickets remain for Tuesday night. The shows start at 7:00 PM, are 18+ and cost $31. Plague Vendor opens both nights and tickets for Tuesday's show can be purchased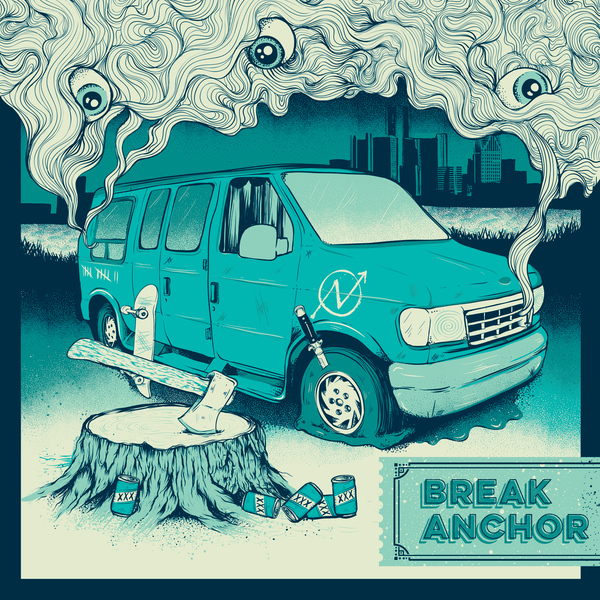 Paper + Plastick – Release Date: 4/07/15
Break Anchor formed in 2011 and features members of The Suicide Machines, The Story So Far and Seized Up. They're based out of Detroit and the awesomely titled In a Van Down by the River is their debut full-length. The record encompasses an array of influences, from hardcore punk to '90s emo, but the band still manages to create a sound that's distinctly their own. Much of what they do would likely fall under the category of Midwestern punk, and this LP is by far their most fully realized recording yet. The album kicks off with "First World Problems," an undeniably catchy tune that uses melodic guitar leads and an anthemic chorus to tell a tale of lost love. It's trailed by "I'm Sorry," a track the employs a breakneck rhythm before relaxing to a brief ska interlude that transitions seamlessly to a punishing hardcore breakdown. It might sound like a mishmash of genres, but the band is somehow able to pull it off without a glitch. Additional entries of note include "Fell Part," a somber post-punk song about losing a friend to addiction and "Bang Bang," a brutal hardcore blast that addresses the topical issue of police shootings. Break Anchor displays significant growth on this record and really defines their sound. It's an easy album to listen to from start to finish and fans should definitely be eager to hear what the band comes up with next.