For its inaugural year in Douglas Park, Riot Fest continued to grow and expand, while still retaining its formula of legacy acts mixed with eclectic and emerging artists. Despite the change of location, Riot Fest felt right at home in its new digs, taking advantage of an open layout that made for easy navigation from one stage to another. There was a little rain and a fair amount of mud, but those that weren't deterred by the elements were treated to a surplus of memorable sets from a genuinely diverse collection of bands. We recapped some of our favorite moments and observations from what was an eventful, action-packed weekend. Written by Jamie Ludwig, (JL) and Bill Denker, (BD). Photos by Katie Hovland.

Local band Ribbonhead is set to release its new EP Animals on 10/14 through Bandcamp and on cassette. The EP was engineered by Nick Biscardi at Flashpoint Studios, while the band handled mixing duties and Bill Henderson of Azimuth mastered the record. Writing and playing out since mid-2014, Ribbonhead consists of Josh Glass, (guitar/vocals) Lee Zickwolf, (bass/vocals) and John Sant, (drums). The Bandcamp release will be immediately available on 10/14, with the tape release that includes an exclusive track following shortly. They'll be hitting Liar's Club at 9:00 PM tonight, 10/12, alongside Honah Lee, Beat the Smart Kids, and Butchered.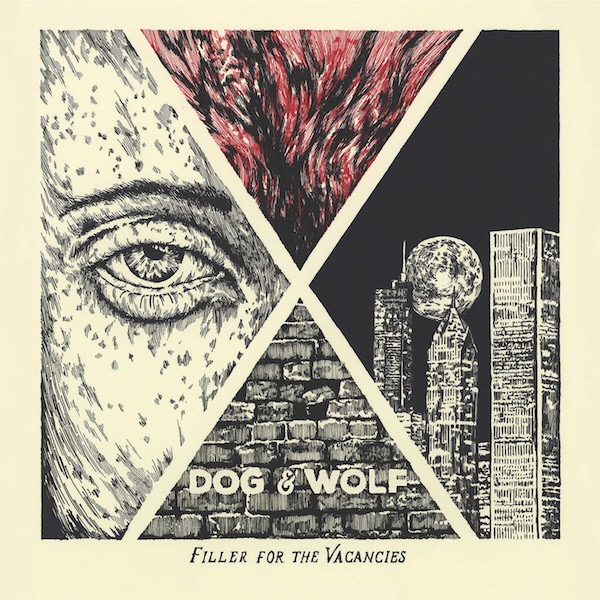 On Sunday, October 11th, Chicago's Dog & Wolf will self-release their debut album, called Filler for the Vacancies. Formed in 2012, the band consists of Kyle Geib, (guitar/vocals) Nick Arvanitis, (bass/vocals) and Dan Tinkler, (drums). The LP was recorded at Atlas Studios by Matt Jordan and mastered at Boiler Room Mastering by Collin Jordan. Coinciding with the record's release, Dog & Wolf is playing a show at Fireside Bowl on the same day. The event is part of Phantom Note Production's Phantom Fest and the lineup that evening includes Sincere Engineer, Turnspit, Mean Sean and Dowsing. Filler for the Vacancies will be available on CD at the show or it can be obtained digitally via the band's Bandcamp page. Dog & Wolf will also be touring later this month in support of the album, including a stop at The Fest in Gainesville, FL. Check out an exclusive stream of the entire record below.