Today, Post Child will release their second album, called Wax Wings. It was recorded by Joe Gac, (Meat Wave) and is available courtesy of In the Lake Records. The band's lineup is comprised of singer Bryan Alvarez, guitarist Jared Olson, bassist Justin Gutierrez and drummer Mustafa Daka. Post Child's members have also lent their talents to bands such as Elephant Gun, High Priests and The Brokedowns. Tonight, they'll celebrate the record's release with a free show at Emporium Arcade that also features Closed Mouths and Sonny Falls. Check out a stream of the full album below and for those attending the show, be sure to grab Wax Wings on limited edition cassette, (50 black and 50 pink).

Last month, Dead To Me played Double Door and we caught up with the band at a nearby coffee shop before the show. We spoke with singer/bassist Tyson "Chicken" Annicharico, guitarist/singer Jack Dalyrmple and drummer Ian Anderson. Guitarist Ken Yamazaki was also present, but did not take part in the interview. We talked about the band's latest 7" for Fat Wreck Chords, I Wanna Die in Los Angeles, including how it was written and the motivation behind its title. We also discussed Annicharico's newfound sobriety, Dalyrmple's return to the band, where they're at with recording their next full-length and more. Continue Reading…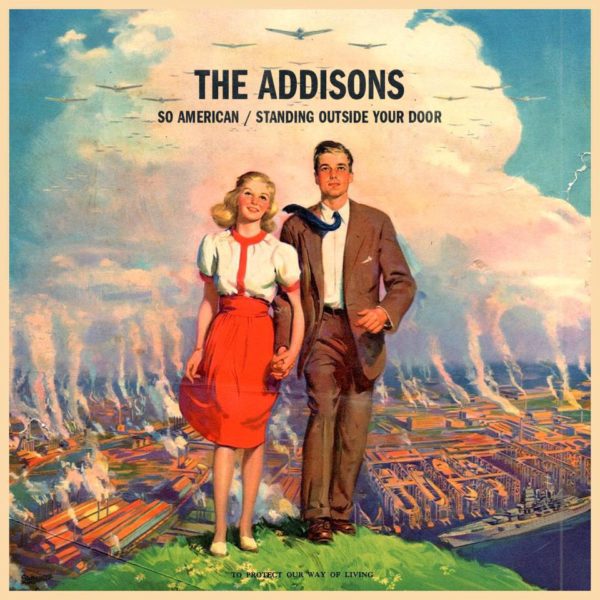 Chicago's The Addisons recently released their debut single, called So American / Standing Outside Your Door. The band features Tom Counihan and Dave Lysien of Not Rebecca, and this project marks the first time that the two have worked together in over ten years. Their lineup is solidified by bassist Rick Uncapher, (Textbook, Noise By Numbers) and drummer Daisun Derrijk, (The Sonnets). The band recorded their introductory release in October of last year with Jeff Dean at Million Yen Studios. We're streaming one of the tracks below, "Standing Outside Your Door," and the single can be purchased via Bandcamp here. Also, be sure to catch The Addisons on Friday, January 20th when they play Livewire Lounge with Sweet Figurines, The Cells and Farewell Captain. The show starts at 9:00 PM and costs $10.