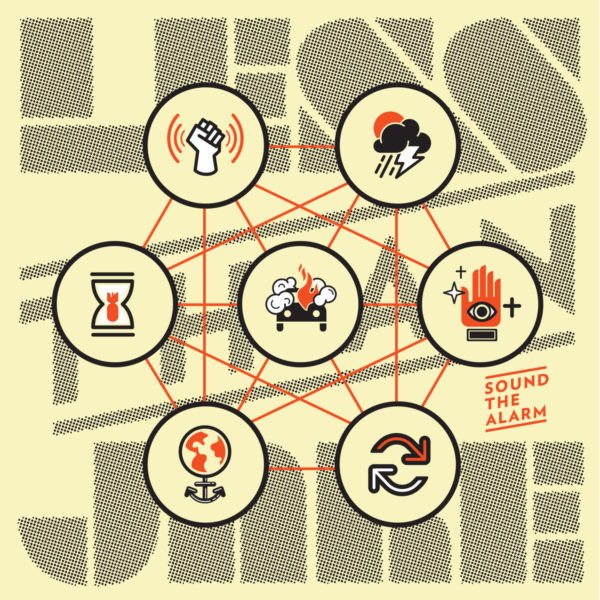 Pure Noise Records – Release Date: 2/03/17
Making their Pure Noise Records debut, Less Than Jake recently issued a seven-song EP entitled Sound the Alarm. Recorded by singer/bassist Roger Lima at his own studio and mixed by Jason Livermore at The Blasting Room, these songs sound exceptional and allow for the individual instruments to really shine through at the appropriate times. Additionally, this record signifies the most spirited that the band has sounded in over a decade, which is especially impressive considering they're celebrating their 25th anniversary this year. The EP gets underway with "Call to Arms," a track that evokes memories of fan-favorite album Borders & Boundaries and employs a bouncy chorus that's peppered with horns and an array of backing vocals. It's followed by "Whatever the Weather," a mid-tempo, ska-leaning number that features prominent horn lines and a resilient message, ("It's out of my hands, these too heavy times/No matter the weather, I'll never waiver"). "Welcome to My Life" is a laidback ska tune with introspective lyrics that recalls their 2003 hit "The Science of Selling Yourself Short," while "Good Sign" is a fast-paced, upbeat punk entry that talks about embracing optimism. The EP fittingly concludes with "Things Change," a track that highlights some of their top characteristics: high-flying horn parts, the alternating vocal talents of Lima and singer/guitarist Chris DeMakes, and the sturdy rhythms of drummer Vinnie Fiorello. Sound the Alarm is recommended for those in search of a quality ska/punk fix and will likely leave fans anxiously anticipating their next full-length.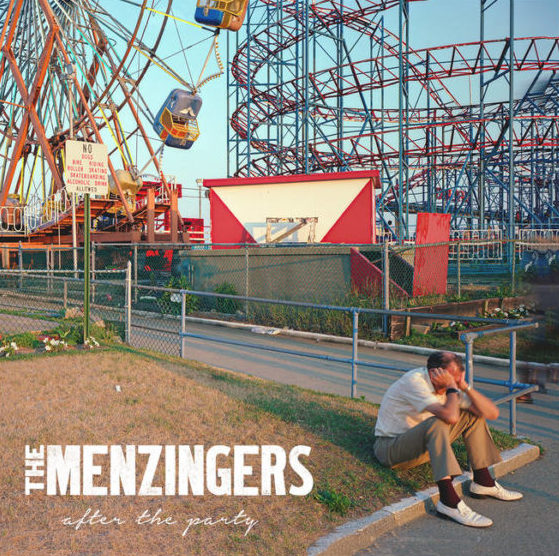 Epitaph – Release Date: 2/03/17
Earlier this month, The Menzingers released their fifth album, marking their most mature and detailed collection of songs yet. As the record's title implies, most of its songs talk about growing older, with some looking in the review and others focused on moving forward. Either way, this album's lyrics clearly represent the band's strongest to date. Similarly, the songwriting has also noticeably elevated, which makes sense given that it's been three years since the release of their last full-length. "Thick as Thieves" is the first notable entry, with its crafty lyrics, ("I held up a liquor store/Demanding top-shelf metaphors") and massive-sounding guitars, courtesy of producer Will Yip. "Lookers" is up next and it's one of the catchiest songs they've ever written, complete with melodic guitar leads, Kerouac references and a healthy dose of nostalgia. "Midwestern States" addresses topical issues and describes a young couple trying to make it, ("We both got worthless diplomas from worthless universities/Two bachelors in worthless studies, but at least it made our parents happy"). "Your Wild Years" reminisces about a past love and enjoys arguably the record's most memorable hook, while the title track appropriately includes all of the band's best attributes, (descriptive lyrics, raw emotion and a fist-pumping, shout-along chorus). With After the Party, The Menzingers have managed to mature stylishly and not lose sight of what made them so appealing to begin with. It's their most complete record so far and one that simply demonstrates a band in top form.