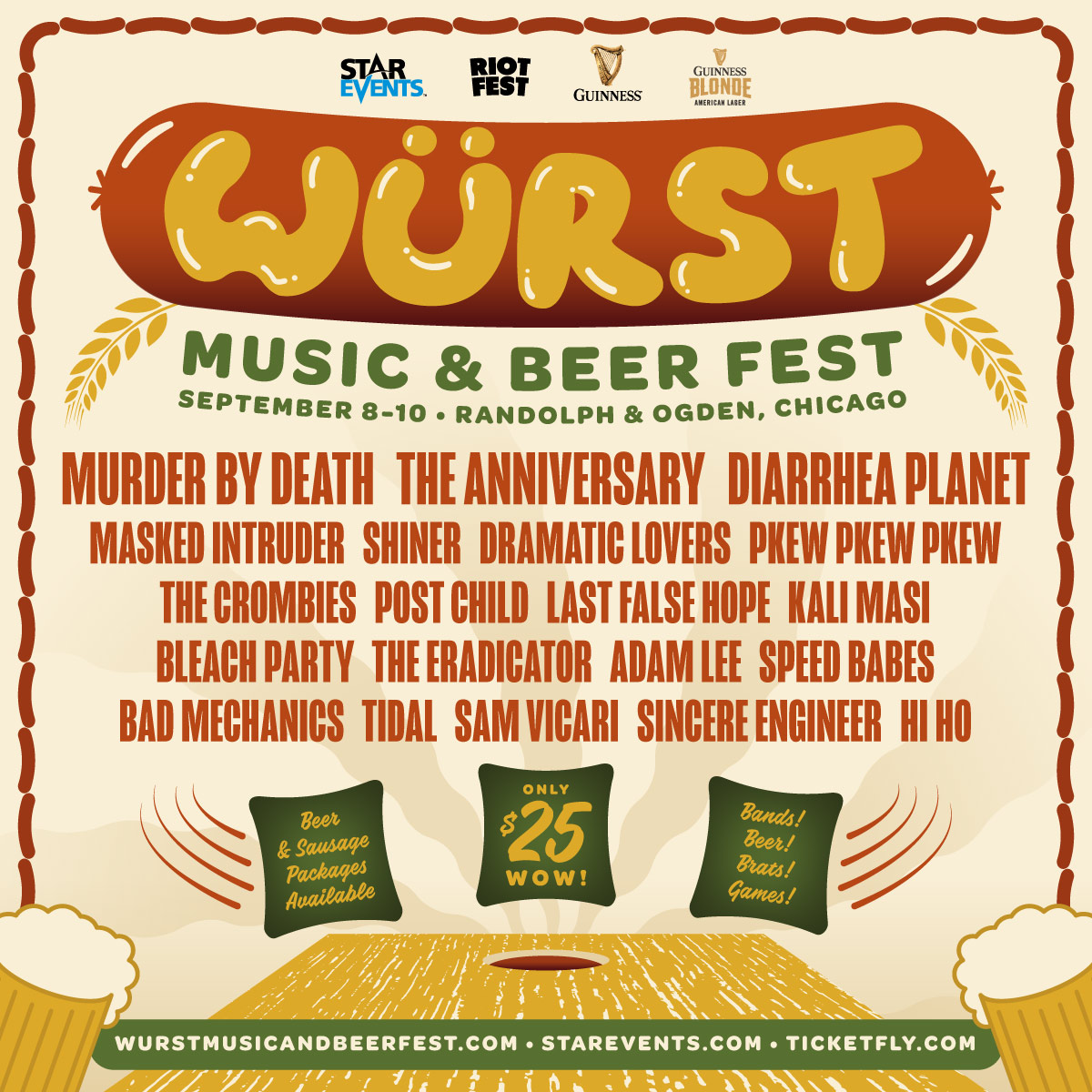 The Wurst Music & Beer Fest will take place September 8th – 10th in the West Loop, featuring three days of music, beer and bratwurst. In addition to offerings from Guinness and a selection of Chicago's best bratwurst, a varied music lineup will also be on display, consisting of both national and local acts. The headliners include Murder By Death, The Anniversary and Diarrhea Planet, with support from Masked Intruder, Shiner, Pkew Pkew Pkew, The Crombies, Post Child, Sincere Engineer and many others. The festival costs $25 for a three-day pass and tickets can be purchased here.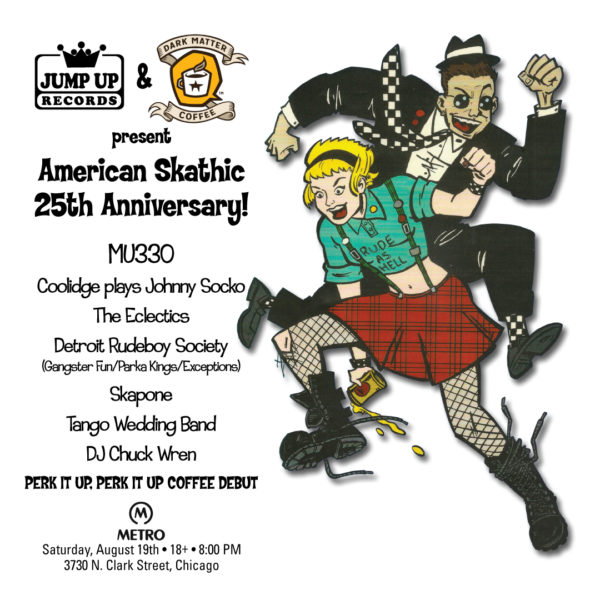 This Saturday, Jump Up Records and Dark Matter Coffee will host the American Skathic 25th Anniversary show at Metro. The lineup includes MU330, Coolidge as Johnny Socko, The Eclectics, Detroit Rudeboy Society, Skapone and Tango Wedding Band. Detroit Rudeboy Society features members of Gangster Fun, the Parka Kings and the Exceptions, while this show marks the first performance in 20 years by west suburban heroes Tango Wedding Band. When asked as to what served as inspiration for the show, Jump Up founder Chuck Wren said, "Nostalgia and fun! There's a whole new generation who have grown up loving ska…who never got to witness an 'epic Metro Skafest,' which was so integral to the scene back in the '90s. This bill could have easily been from 1995, right down to the simple Kinko's paste up flyer design. If you loved these bands back in the '90s, it's because you searched out for the true local ska scene and didn't just settle for what the major labels and MTV shoved down your throat. Jump Up was founded on fans that wanted to support indie labels and get 'the good stuff.' It seems everything has changed so drastically since then, but we continue on, still releasing a dozen records a year."
In terms of what he's looking forward to most about the show, Wren said "I love seeing everyone hanging out just like the past two decades didn't exist. Bands watching each other's sets remember the good old days. Also, to see the amazement of young new fans when they see a bunch of 40-year-olds playing their hearts out and making today's bands seem tepid. I'm also looking forward to the new Dark Matter coffee blend, inspired by third wave ska, called Perk It Up Perk It Up." Doors open at 7:00 PM, the show is 18+ and tickets can be purchased here.