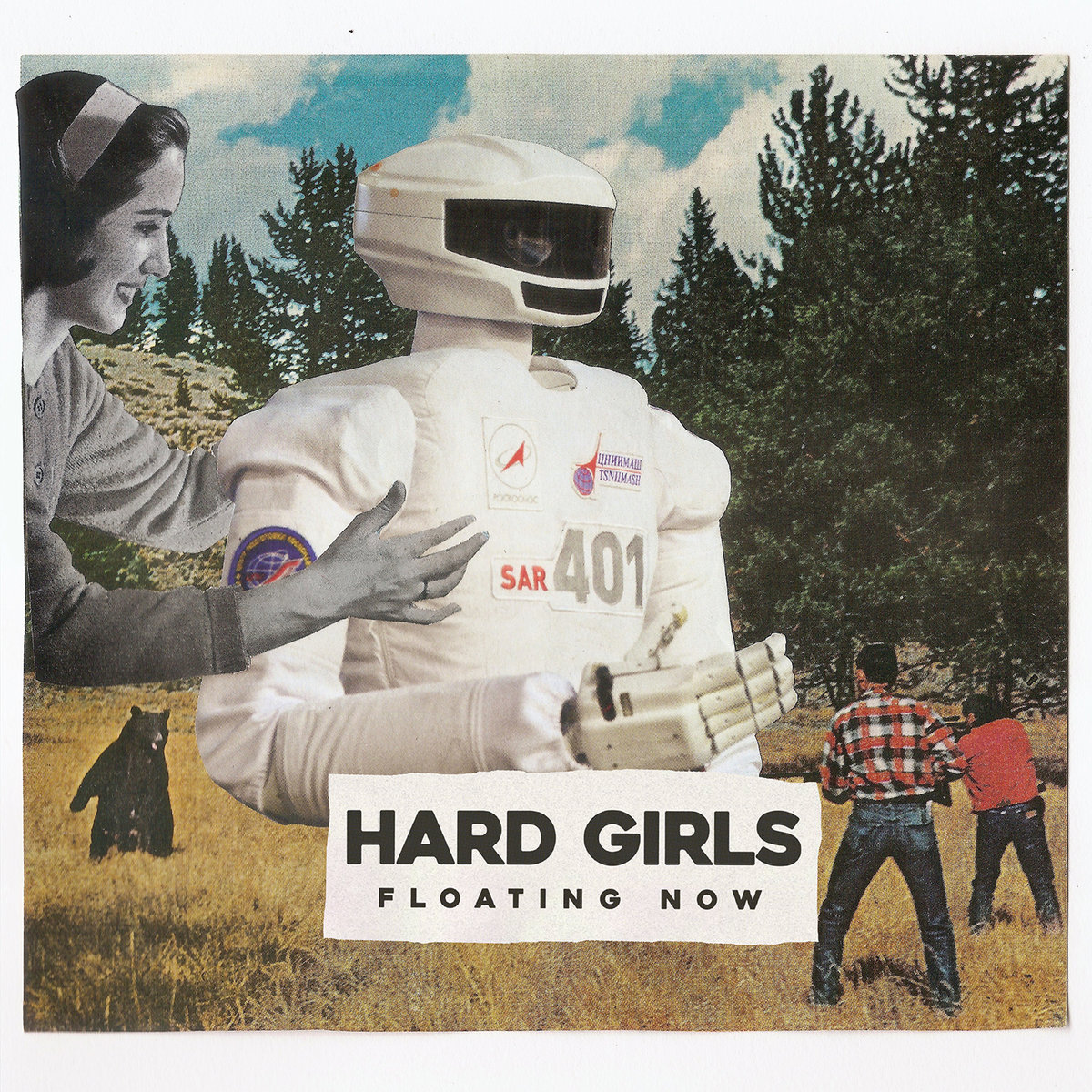 Asian Man Records – Release Date: 10/06/17
San Jose's Hard Girls recently released their latest album on Asian Man Records, called Floating Now. Having spent a majority of the last several years touring with the likes of Say Anything, Modern Baseball and AJJ, it's apparent that the time on the road has assisted in Hard Girls advancing their sound. With influences ranging from post-punk to '90s alternative, Floating Now is a distinctive record and one that's further reinforced by the versatile production of Jack Shirley, (Joyce Manor, Jeff Rosenstock). Album opener "Field '99" uses a substantial amount of fuzz and a marching rhythm to build intensity before segueing to "Puddle of Blood," arguably the record's catchiest track. Sounding as though Weezer was to play a beer-soaked basement party with significantly more brawn and without all the hang-ups, "Puddle…" is a straightforward banger that improves with every listen. "Guadalupe on the Banks of the Styx" is one of the most detailed and layered songs that Hard Girls has ever written, with lyrics that address the ongoing class-divide in their hometown. It's perhaps the best example of the band's progression and hopefully an indication of where their music is headed in the future. "Dizzy Wizard" is a speedy, shimmering indie rock song that underscores the guitar prowess of frontman Mike Huguenor, while album closer "Running" highlights the unpredictable yet surefooted rhythm section of singer/bassist Morgan Herrell and drummer Max Feshbach. It's really an ideal ending, complete with contemplative lyrics, unique vocal harmonies and boundless energy. Floating Now is unquestionably Hard Girls' finest effort to date, combining first-rate songwriting with outstanding performances. It would likely appeal to any fan of melodic rock, as well as those in search of genre-defying music.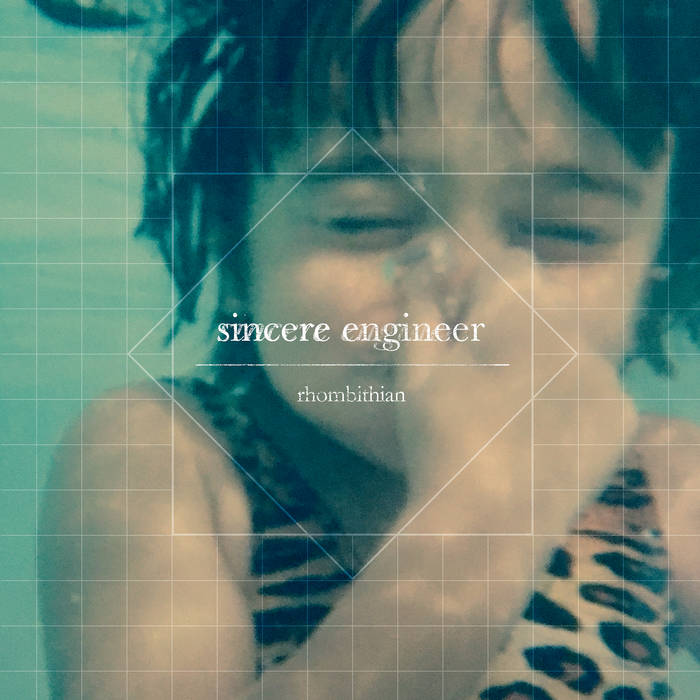 Last month, Sincere Engineer released its debut full-length on Red Scare Industries, titled Rhombithian. We recently met up with singer/songwriter Deanna Belos to discuss the album, including what its recording process was like, how the band's other musicians came together and the story behind its title. We also spoke about Sincere Engineer's pairing with Red Scare and how that partnership came to be, as well as what some of the record's songs are about, future touring plans and more. Rhombithian blends elements of Chicago punk with a subtle emo undercurrent, providing a distinctive backdrop for the introspective lyrics and dynamic vocals. By any measure, it's a noteworthy debut and one that's likely to leave listeners eager to find out where Sincere Engineer goes from here. Also, be sure to get tickets for Sincere Engineer's record release show this Friday at Township, with the Brokedowns, Two Houses and The Usuals. Continue Reading…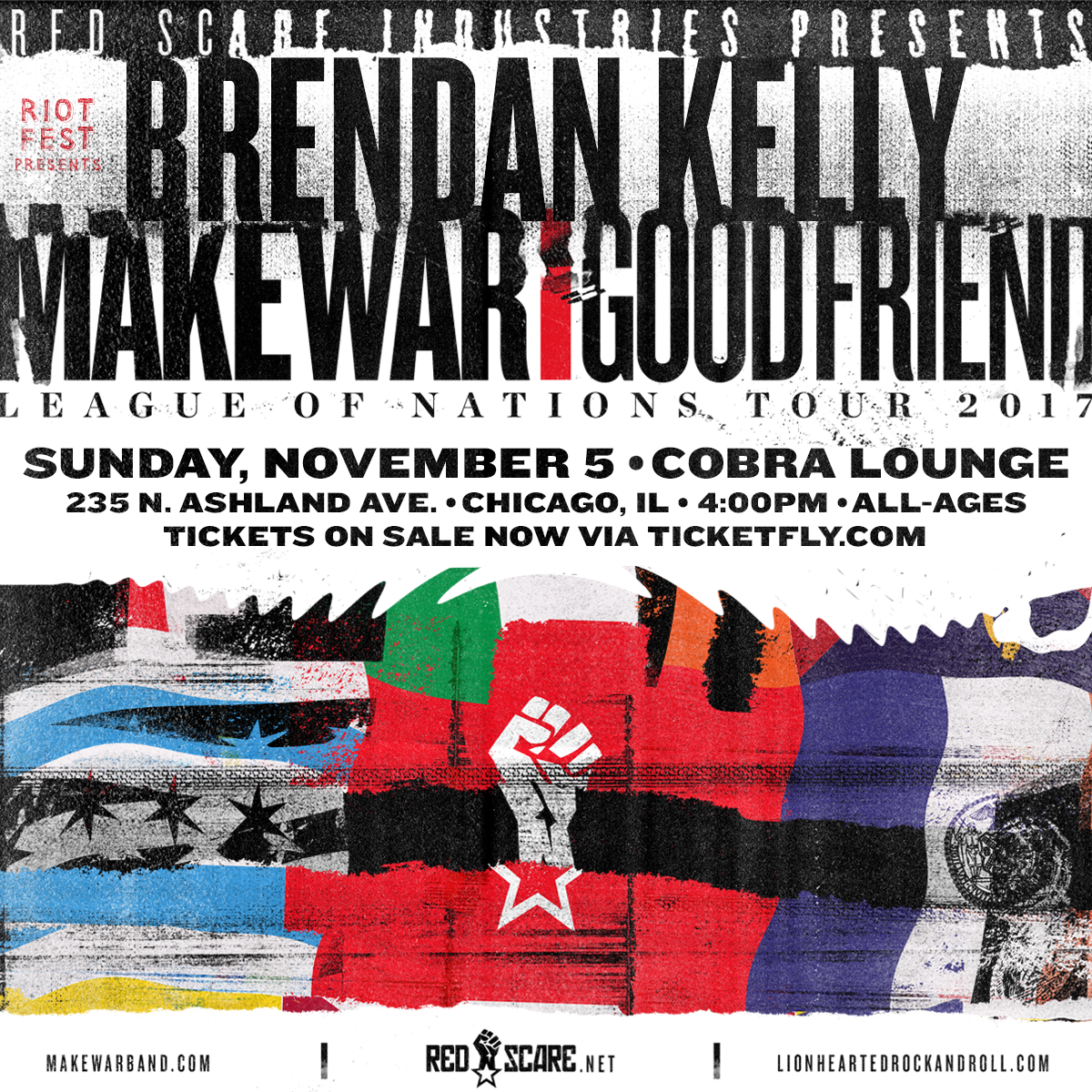 This Sunday, Red Scare Industries' League of Nations Tour will descend upon Cobra Lounge. The show features headliner Brendan Kelly, (The Lawrence Arms/The Falcon) along with Red Scare labelmates MakeWar and Good Friend. Hailing from Newcastle, England by way of Northern Ireland, this tour marks the first stateside jaunt for Good Friend, who's playing in support of their 2016 debut full-length, Ride the Storm. Brooklyn-based MakeWar also released an album for Red Scare last year, Developing a Theory of Integrity, and their performance is likely to include many of the notable tracks from what is an impressively varied, genre-defying record. Lastly, Kelly's set promises to please hometown fans with hits from his best-known bands, as well as songs from his solo career and perhaps even a new tune or two. The event is all ages and gets underway at 4:00 PM, and tickets can be purchased here.