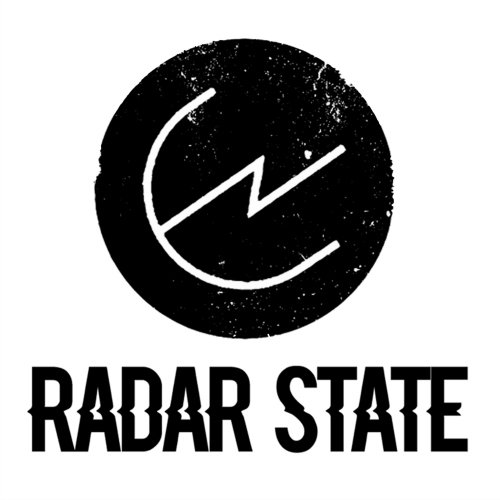 Kansas City's Radar State formed earlier this year, featuring The Get Up Kids frontmen Matt Pryor and Jim Suptic, The Anniversary frontman Josh Berwanger and drummer Adam Phillips of The Gadjits. We caught up with Jim and Josh after Radar State's recent performance at Riot Fest and talked about how the band got together. We also discussed their debut EP that they released last month, including where it was recorded and what some of its songs are about. In addition, we spoke about their upcoming tour in December and where they're at with the writing of their first full-length. Lastly, be sure to check out a video for the song "Spinning Wheel" after the interview.
Bill – When and how exactly did the band form?
Jim – The first of the year, basically, I just kind of had this idea that I wanted to start a punk rock, fun band. The Get Up Kids aren't touring as much as we used to and I wanted to start another band. I talked to Matt and Josh about it and right away they were like, "Yeah, we should do this." What started as kind of just for fun, now we're here at Riot Fest and going on tour in December and there you go.
Bill – Tell me about your EP that you're releasing this month.
Josh – It's three songs and pretty much how we write is Jim, Matt and me, we all come to practice with one song each. That's how we put the 7" together. We're currently working on a full-length. We all write, we switch off songs and singing lead and that's how it gets done.
Jim – The 7" is basically out. We got it a couple days ago, so if you preordered it it's probably in the mail right now.
Bill – Where did you record the EP and how would you describe your time in the studio?
Jim – In our practice space, which is also a recording studio, called Element in Kansas City. We just did it in one day. It was very easy. The songs had been practiced, so we just went in and pretty much did it in one take, like "Here you go. That's our song. Rock 'n' roll." It's not rock science, (laughs).
Bill – Nice one. "Spinning Wheel" was the first song that you guys released. What inspired its creation?
Jim – I don't really know. I don't know where songs come from, you know what I mean? I think I just had a riff. I think I was listening to a Face to Face song or something and I had a riff idea. I wanted to kind of write a song like that.
Josh – I didn't write it, but lyrically I think it's kind of like, "Here we go again." We've been touring since we were 17 years old and you find yourself starting another band, like "Let's do this shit again. Here we go."
Jim – I never thought about it, but you're exactly right.
Josh – Constantly in life, not even with music but just in general, you're always looking out for that next endeavor. I didn't write it, but when I hear it that's what I think of.
Jim – Sometimes I write lyrics after I already have the music finished. I'll start singing and the words will come, and then I try to figure out what it means and sort of write around whatever just came out of my head.
Bill – "Double Speak" seems like it's a response to last year's presidential election. What exactly are you trying to convey in that song?
Jim – That's exactly what it's about, for sure. That's a Matt song. That's definitely kind of like how last summer life was great compared to the shitstorm we're in now and how quickly the whole world turned on its head.
Josh – And that's what Trump does, he double-speaks everything he says. You have to fuckin' be an idiot to believe his shit…
Jim – Unless you like our band, then we forgive you, (laughs).
Josh – But yeah, you get it.
Bill – What did you enjoy most about your set at Riot Fest today?
Jim – I'm not gonna lie, being done. I know that sounds horrible, but it was miserable up there. It was so hot. And I'm not a whiny little bitch, I'm just telling you. I was not ready for that. It was like the zenith of the sun, the ground was black and I could feel the heat through my shoes.
Josh – I'm going to take it to a positive. A positive was looking out and seeing people who knew the words to some of the songs and then also the people you could tell who had not seen us before, walking up and bopping their heads. That's a reason for doing this.
Jim – I want people to leave and be like, "That was fun." I don't want to be a nostalgia band, but I want to remind people of what they liked about punk rock in the first place, when they were growing up.
Bill – What else does Radar State have planned for 2017?
Josh – We're doing a tour with Say Anything in December and then we're going to try and start writing a record in January, but that's it for right now.
Jim – I would hope our record would be out by next summer. Next spring would be great.
Bill – Where are you at in terms of writing songs for the album?
Josh – We've actually got about 18 songs written and we're hoping to add about seven more. We're going to keep writing and then pick the best ones.
Bill – Wow. That's a pretty good start. Any idea as far as where you might record it or what label might put it out?
Jim – We don't have a label right now. We have management, so hopefully we'll find someone who wants to put it out. I think they're good songs and we're just going to focus on writing for now and see where that takes us.