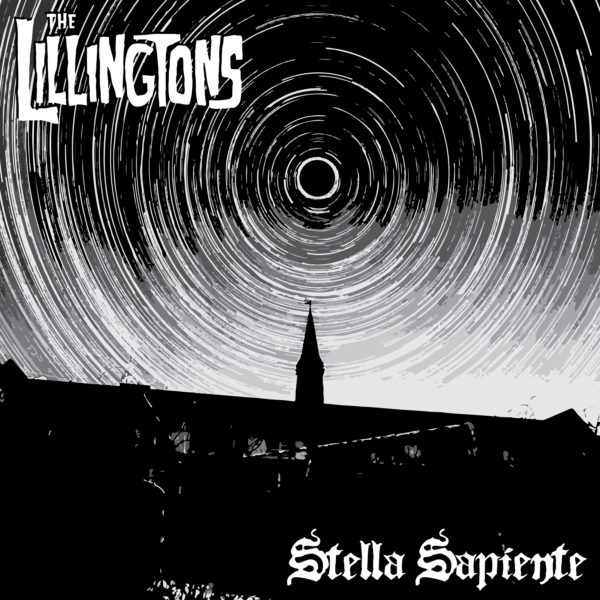 Fat Wreck Chords – Release Date: 10/13/1
Earlier this month, The Lillingtons made their Fat Wreck Chords debut by releasing their first full-length in over a decade, Stella Sapiente. Given the amount of time between albums, it's understandable that this release incorporates new influences, and thankfully the band's use of heavy and dark styles is a welcomed change. Their traditional pop punk tendencies have taken a backseat to metallic riffs and songs about paranormal knowledge and covert agencies. In some ways Stella Sapiente is a natural progression for The Lillingtons, but in others it's a sizeable shift that finds the band experimenting with a new sound and ascending to previously unachieved heights.
The record opens with "Golden Dawn/Knights Templar," an ominous song the references secret societies and employs undistorted guitar leads, really setting the mood for the rest of album. "Insect Nightmares" is one of the record's catchiest tracks, complete with dueling guitars and a relentless pace that spotlights the rhythm section's skills. "K6" and "Zodiac" both evoke memories of the band's third full-length, Backchannel Broadcast, while "London Fog" features a serious guitar solo near its end that's sure to please any fan of Iron Maiden. As the album draws to a close three of its strongest entries can be found, beginning with "The Walker." The song starts with a pensive rhythm and haunting vocal melodies before the rest of the band comes in with blistering energy. "They Live" is the record's fastest track and also boasts its most impressive guitar solos, (and that's saying something). "Drawing Down the Stars" wraps up the album, bringing to mind hints of Judas Priest and effectively paying homage to thrash metal.
With Stella Sapiente, The Lillingtons have not only written the next successful chapter in their history, but more importantly laid the framework for what appears to be an exciting future. After an extended break they've returned and managed to reinvent themselves by creating a record that would appeal equally to fans of old school pop punk, metal or horror. Whether you haven't listened in years or you're completely new to the band, don't delay in checking out this album.